What is the i-ACTIV AWD® System?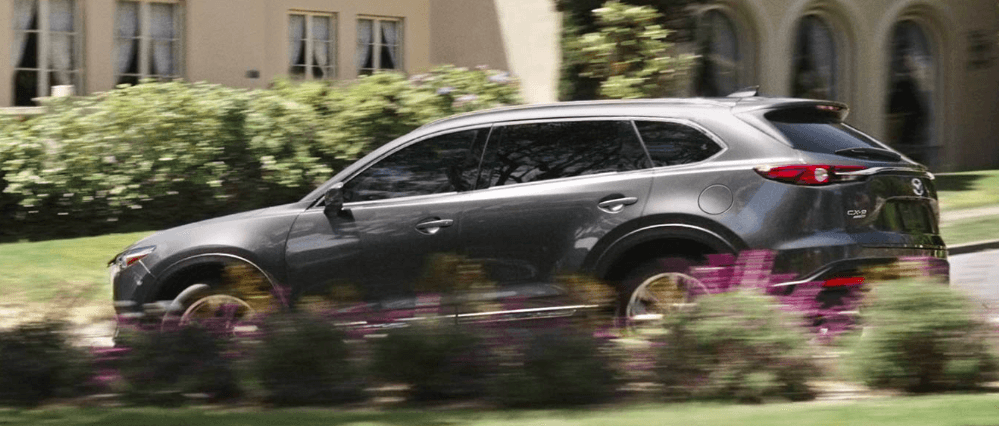 The i-ACTIV AWD® system is Mazda's new, fully autonomous all-wheel-drive technology. Whether you're taking on rough road conditions or traveling in less than perfect weather, you can rest assured that i-ACTIV AWD® has your back. In addition to this system, you'll gain the excellent fuel economy ratings Mazda is known to provide West Hartford and New Britain drivers. Learn more about this new AWD system as well as the new Mazda vehicles that offer it with us at Liberty Mazda.
How Does i-ACTIV AWD® Work?
i-ACTIV AWD® is constantly tracking road conditions, changes in speed, and more using a series of sensors to monitor the surrounding driving conditions. This system is an active torque split AWD system, meaning it interprets this information from the sensors and adjusts the torque allocated to the front and rear axles accordingly.
What is the Front-Wheel Slip-Warning Detection System?
Another sensor-using system is the Front-Wheel Slip-Warning Detection System. These sensors monitor ground speed and front-wheel speed, allowing the system to sense tiny wheel slips that could lead to tire spin. In addition, the Torque Control System works with both the Front-Wheel Slip-Warning Detection System and i-ACTIV AWD® systems to assist in keeping a steady grip on the roads.
Which Models Have Mazda AWD?
While some vehicles, including compact Mazda models like the Mazda3, are only offered with front-wheel drive, there are plenty of Mazda vehicles, like all of the Mazda SUVs, that offer i-ACTIV AWD® including:
2018 Mazda CX-3
CX-3 Sport
CX-3 Touring
CX-3 Grand Touring
2018 Mazda CX-5
CX-5 Sport
CX-5 Touring
CX-5 Grand Touring
CX-5 Grand Touring Reserve
CX-5 Signature
2018 Mazda CX-9
CX-9 Sport
CX-9 Touring
CX-9 Grand Touring
CX-9 Signature
Explore Mazda AWD Cars at Liberty Mazda!
Once you're ready to get behind the wheel of a Mazda AWD vehicle and experience the power and innovative technology that can enhance your Manchester commute, make your way to Liberty Mazda. We can help you find the new Mazda model that's right for you as well as help you learn more about the Mazda CX-5 safety ratings, find Mazda CX-5 lease deals or new vehicle specials so you can save more. Contact us today to schedule a test drive!